Fergie Shows Off Steamy New Ad Campaign for Avon
Im a huge Fergie-nista Fan and have picked her as my look of the day. Have always loved her Edgy Rock Out look and now I can buy her new Fragrance by Avon. Mmmmmm Sounds good enough to eat. Moaaaaaaaaa Xx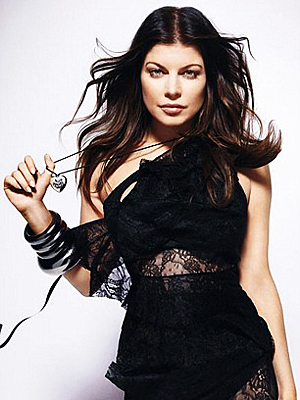 Fergie's debut ad campaign for Avon
(the beauty giant tapped the Black Eyed Peas's lead singer last October) features the songstress in a
sexy cut-out lace minidress with an armful of edgy bangles.
The scent, Outspoken (available for purchase later this month), is everything Fergie—fresh and modern—with exotic notes of passionflower, ebony, saffron and even black leather! Back in October when her appointment was announced, Fergie told
WWD.com
that "It was very important to me to bring what I have to the table. I'm a bit more rock and roll than some of the other artists, and Avon has really allowed my personality to come through."
Click on the gallery to see more photos from Fergie's sultry campaign.
Credit for this article including photos : InStyle.com
And then Check out Avon's other Celebrity Brands: AVON.com